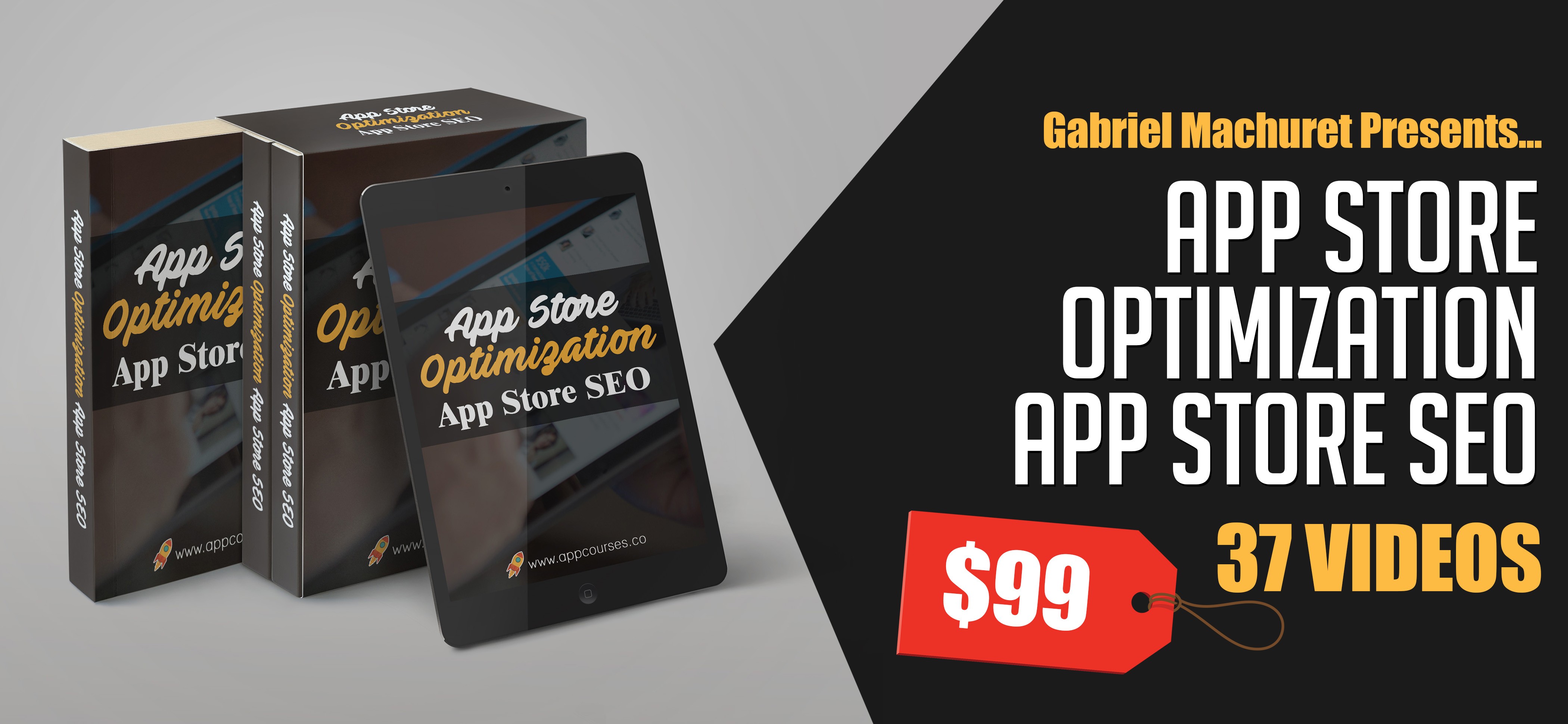 There are plenty of courses about App Store Optimization but no other course is so updated, fresh and easy to follow.
This is an ideal course for entry level students to App Store Optimization.
If you ever wondered how Apps rank, how to make your apps succeed in the App Store, how to gain more exposure and more downloads... this is a great course to start with.
You will get access to: Videos, tutorials, Q&A, easy to understand content that flows in a very easy way... taking you step by step on a smart ASO learning curve.


Welcome to the only course that keeps updating itself each month with fresh new videos about ASO, App store optimization trends and how to tackle ASO.

If you are lost about ASO and want a free introduction guide and training , I can take you step by step.
This course is created with power videos: Short, full of energy, ASO wisdom and practical strategies you can implement in your app marketing strategy.
You will learn important points like
Basic variables in ASO
The Right approach when doing keyword research
How graphics, icons and screenshots affect ASO and conversion.
What to keep in mind when using ASO tools
The 5 crucial mistakes 90% of developers make during the ASO process
How to launch and run an ASO campaign
How to face ASO for Google Play and iOS
How to react and change when your apps loose ranking