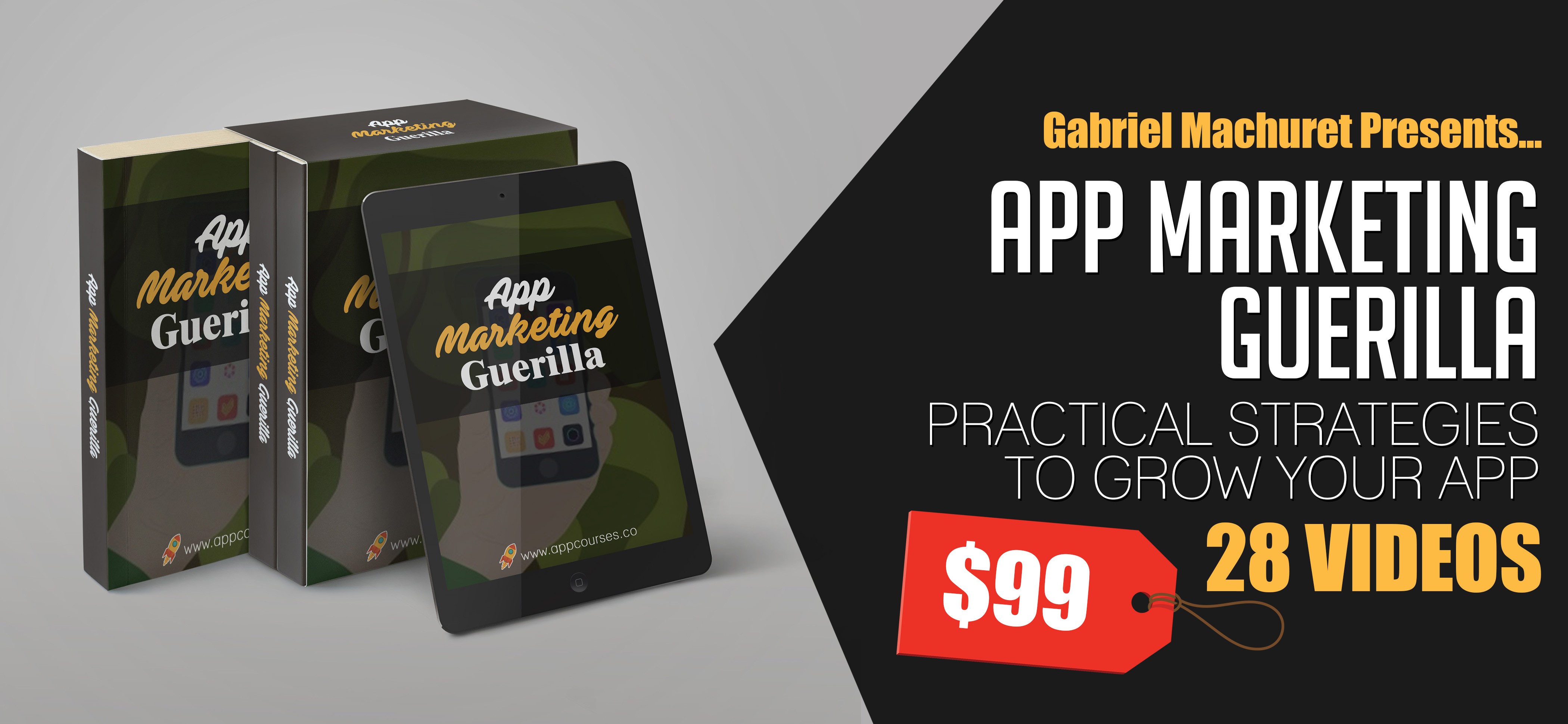 During the last 12 months I have been working as an App Marketing consultant and I have seen so many app developers failing and spending a small fortune doing app marketing the wrong way.
Usually the approach is to hire an App marketing agency that will charge thousands and thousand of dollars for something that you can do yourself for just a couple of bucks. Did I say "couple"?
Yes.
That's why I have created
App Marketing Guerrilla.
ZERO Fluff - No theories - Just strategies.
Learn the right way to market your app , using real entrepreneurial flare and bootstrapping ninja mindset.
If you are looking for a course that will teach you to invest thousands of dollars in pay-per-download... you are in the wrong course.
In this course, I will show you everything you are forgetting to do.
- Keyword research and understanding your market.
- How to really drive traffic form Facebook
- How to do find what works and what sells before you produce it
- How to outsource stuff that sucks to do
- How to fire your $1000 graphic designer
- How to save thousands in marketing material
- How to get app traffic when nobody is looking for
and a bit more...
Created by someone that really makes a living doing this stuff... this is the course I have created for my clients, for the indie developer and even for the big app company that forgot that the best app marketing out there, is usually the one created with originality and passion.